What a great day we had Today, Johns Rod & Custom Picnic at Sandown Racecourse. this is the 20th anniversary of the show and It's been at Pakenham, Philip Island and Lardner Park.
The weather was very kind to us, the forecast showers stayed away and the day was maily sunny with the occasional cool breeze.
What a great Venue, I reckon next year this will be pre booking only.
I was talking to one of the organisers at the Trophy Presentation and he said there were in excess of 500 cars in attendance and the quality was amazing, the variety of cars was a real eye opener although I think probbably 95% were American just so many different ways the owners had personalised thier cars.
I"d like to tell you all this little story from Today,
A group of us were standing talking and I noticed a young lad (maybe 12) and his dad, looking at Steve's Red 66 the young fellow was disabbled and by the way they were dressed they looked like they were doing it tuff, after looking they kept walking and I saw Steve break away from us and go after them, I wasn't sure what was happening Steve caught the Dad and turned them both around back to his car he opened the door and the young lad got in the Drivers seat, I've never seen a smile like it, This kid was just in awe, he sat for a minute while Steve spoke to him then he and his very gratefull dad moved on, Steve came back over to us, I said did you know them, he said no, but he said these kids have dreams and aspirations just like all of us. I thought to myself, That's really what it's all about, Steve took a minute of his time and left a young lad with a lasting memory. Well Done Steve,
A custom squarebird took home the premier Trophy John's Choice Award. Trophy.
In a nice tribute to my mate Phil who recently passed away, His Sons, Daughter and Wife Christine brought his TBird along, that made it a pretty special day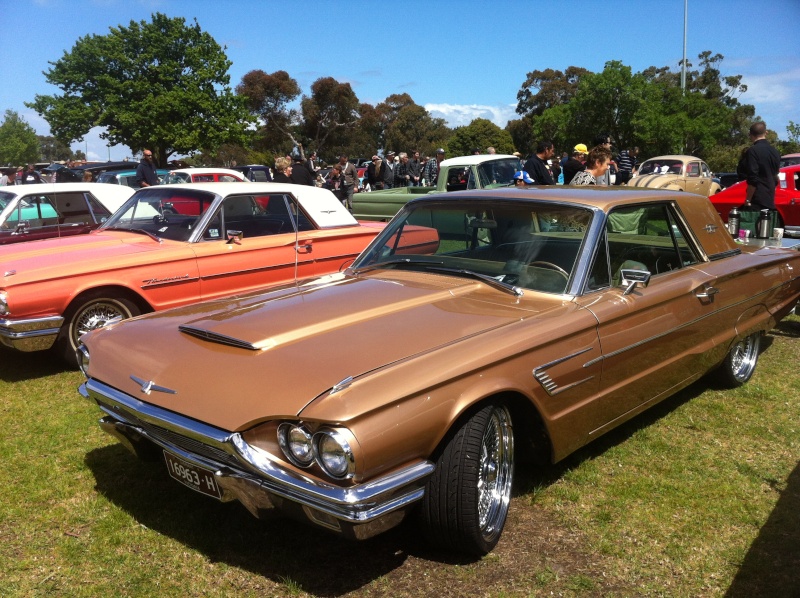 Here is the winning Squarebird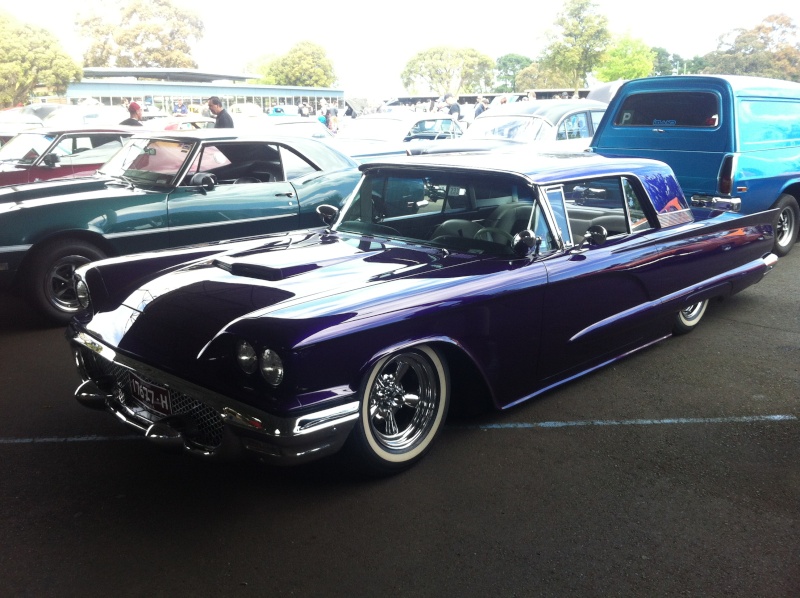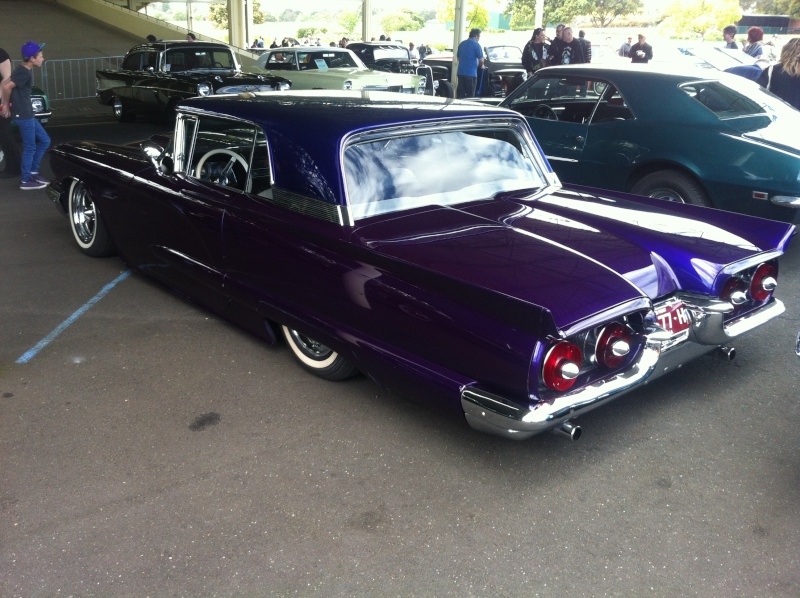 Lots of Cars with Custom Paint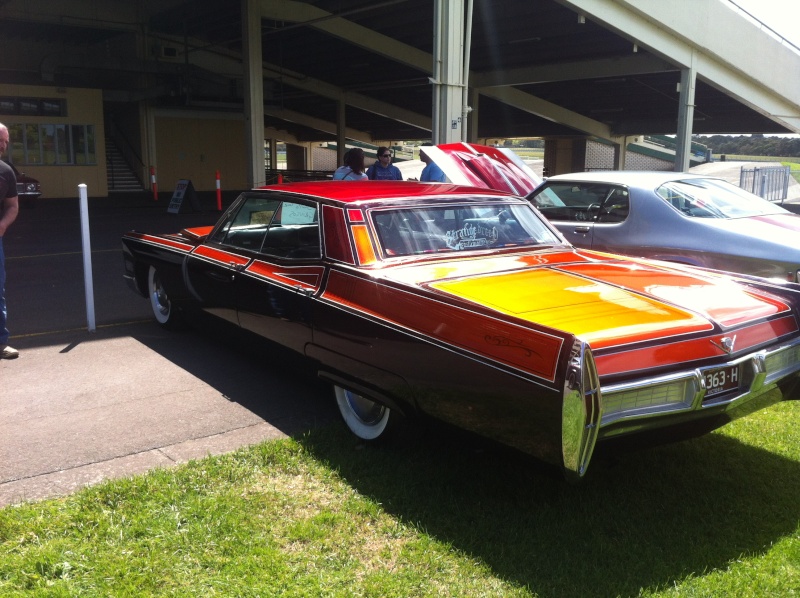 Winner Best custom Paint
Sorry Not good Pics, Chris may have some better ones.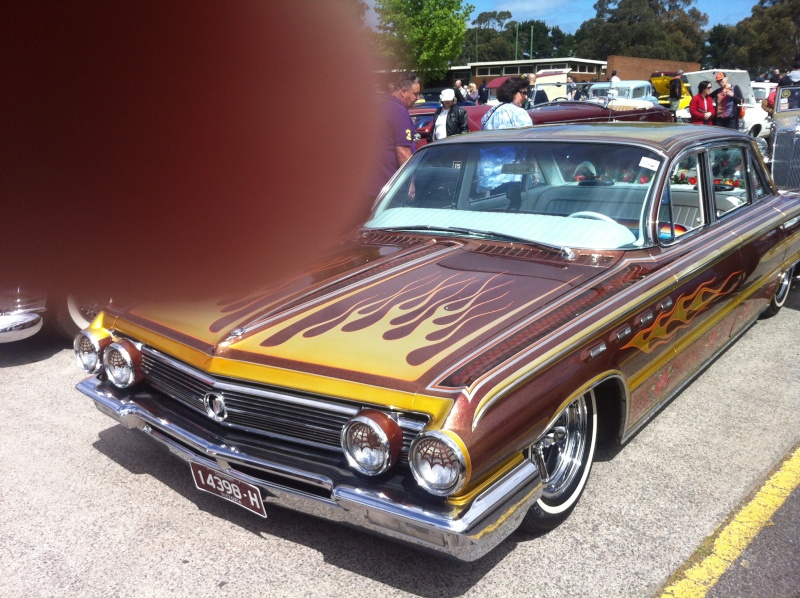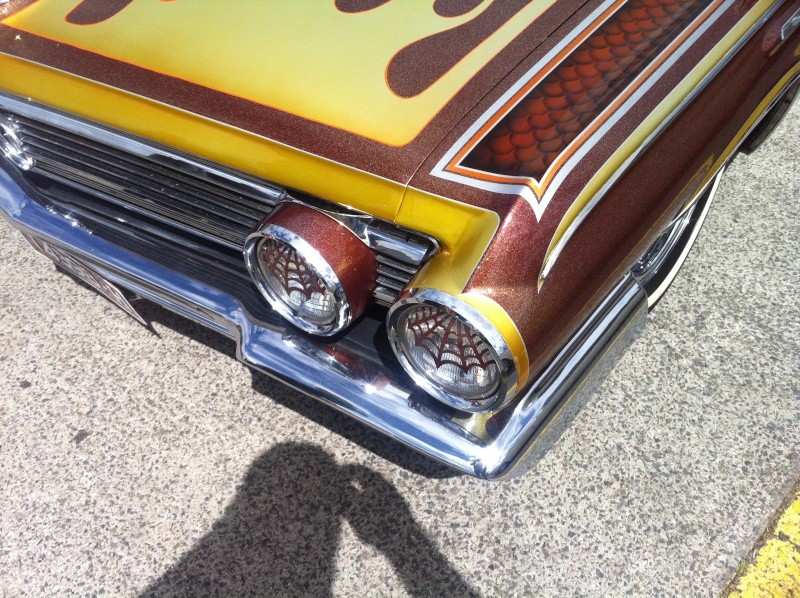 The Usual Suspects
Steve's Red 66, Chris's Samoan Coral 64, mine was there somewhere.
Gary's Burgundy 64, Gary's mates Beige 63 (Sorry can't remember his name)
Another Red 66, Not sure who owns it, and a White 62 we met the Guy at FTGully.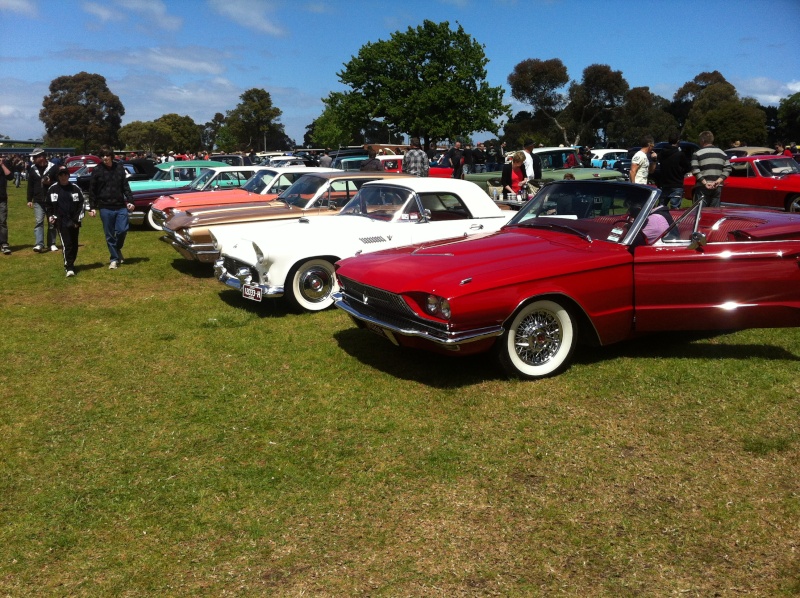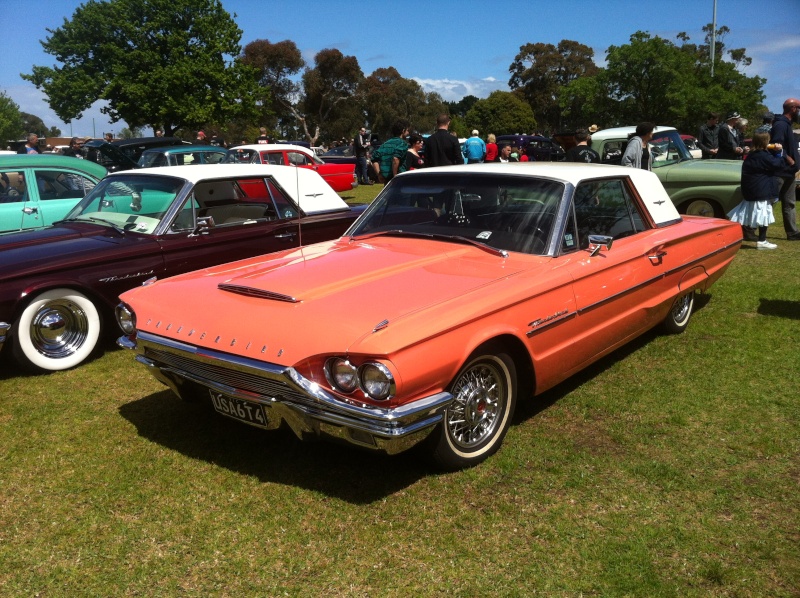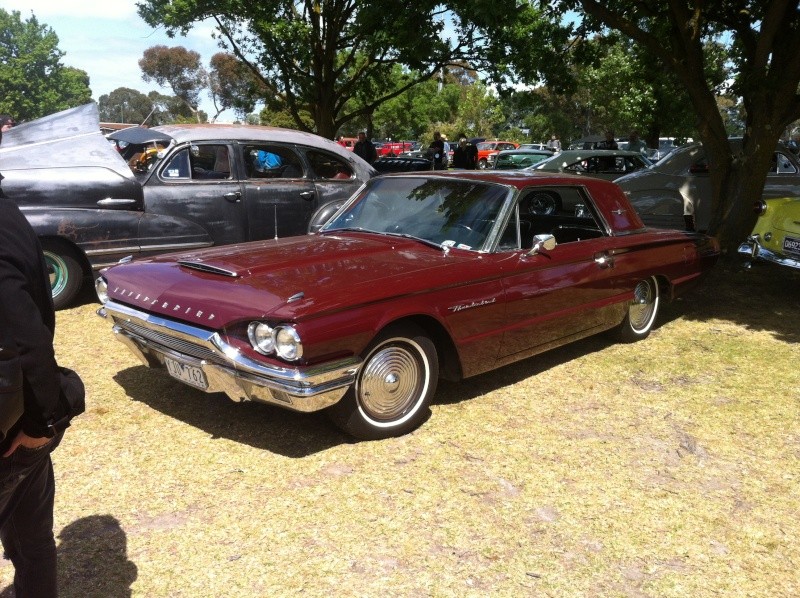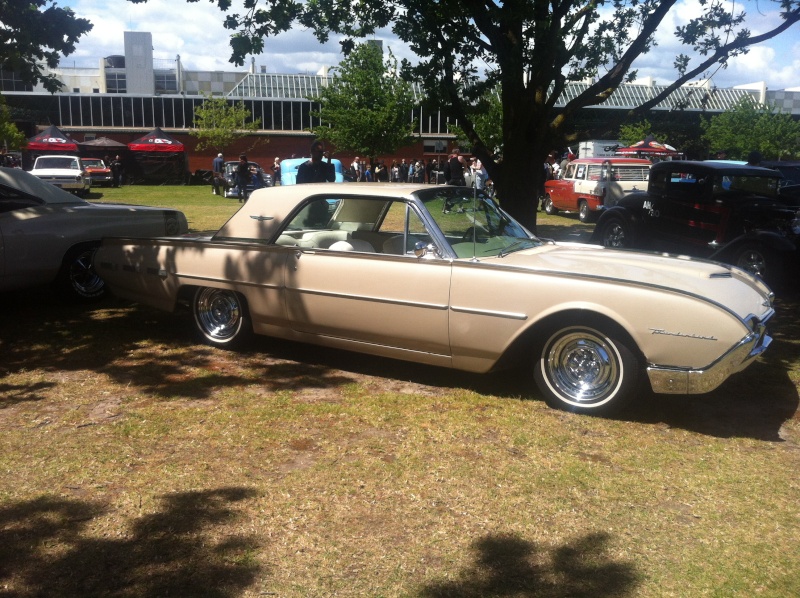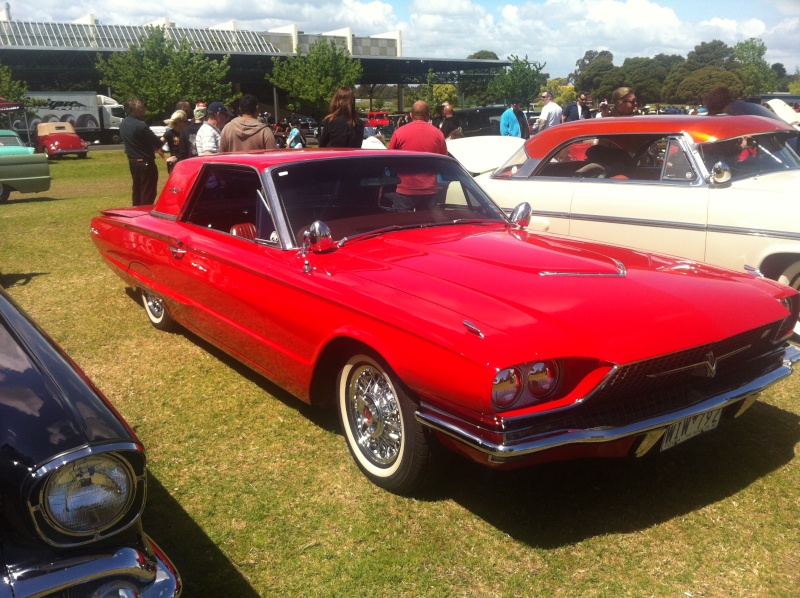 +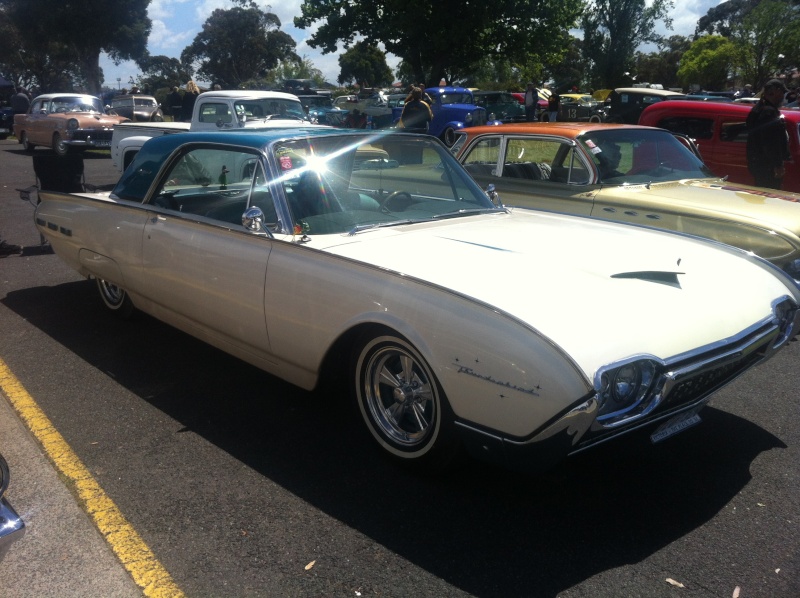 SOME PICS OF OTHER CARS. SHOULD OF TAKEN HEAPS MORE..... TOO BUSY TALKING.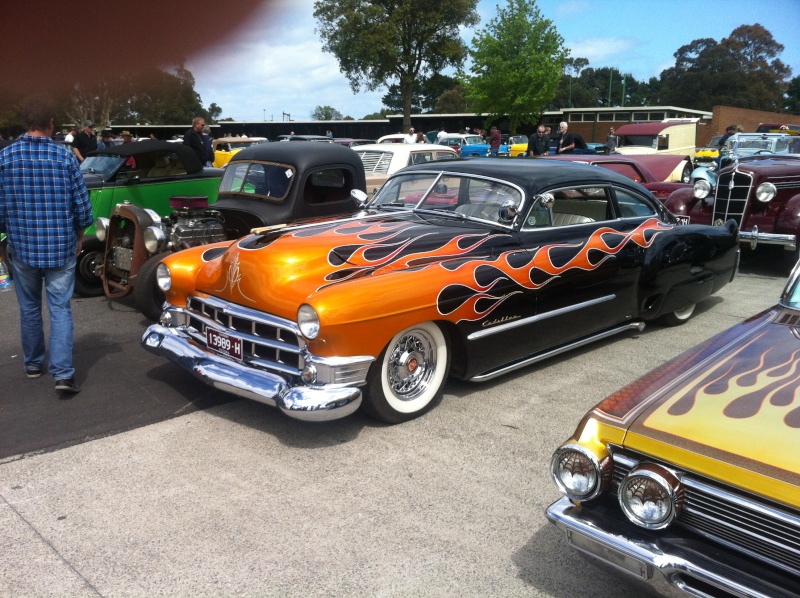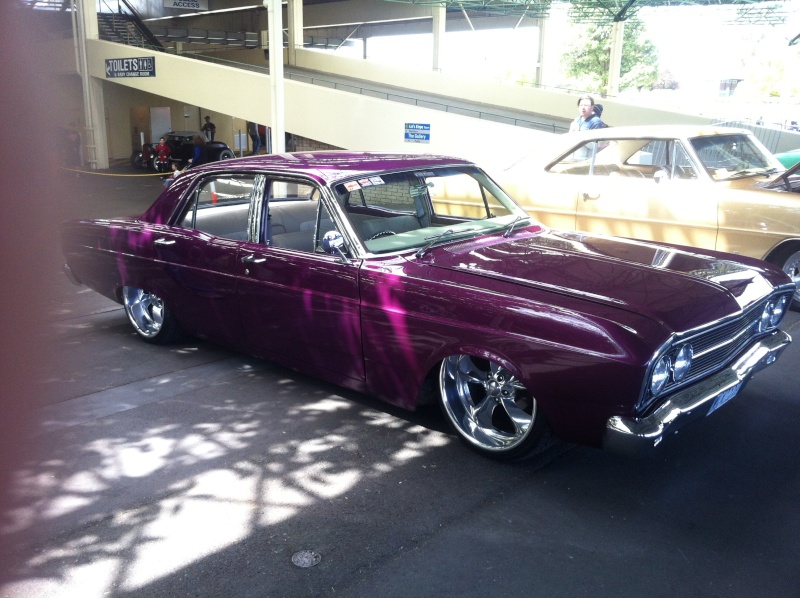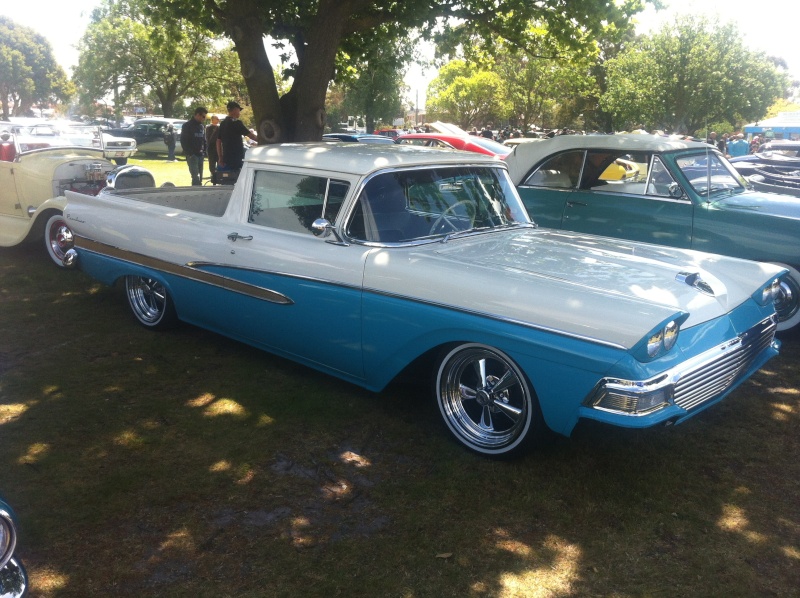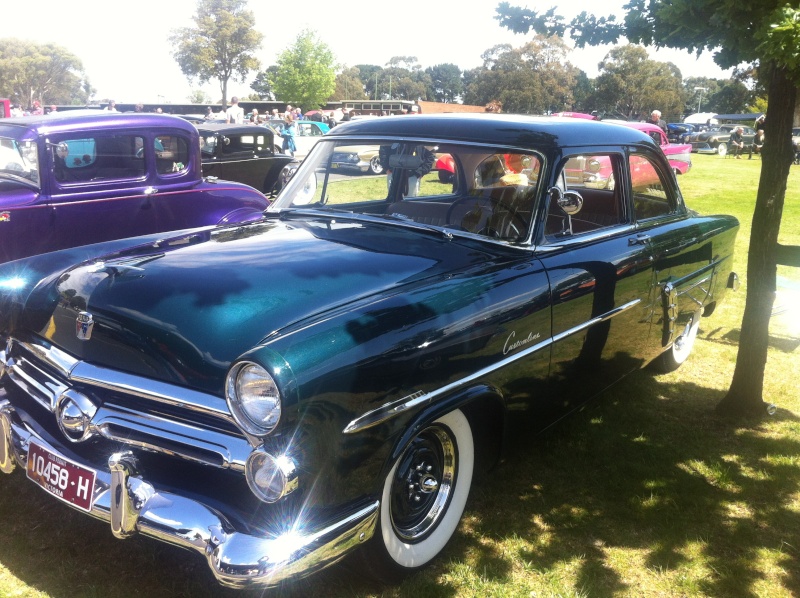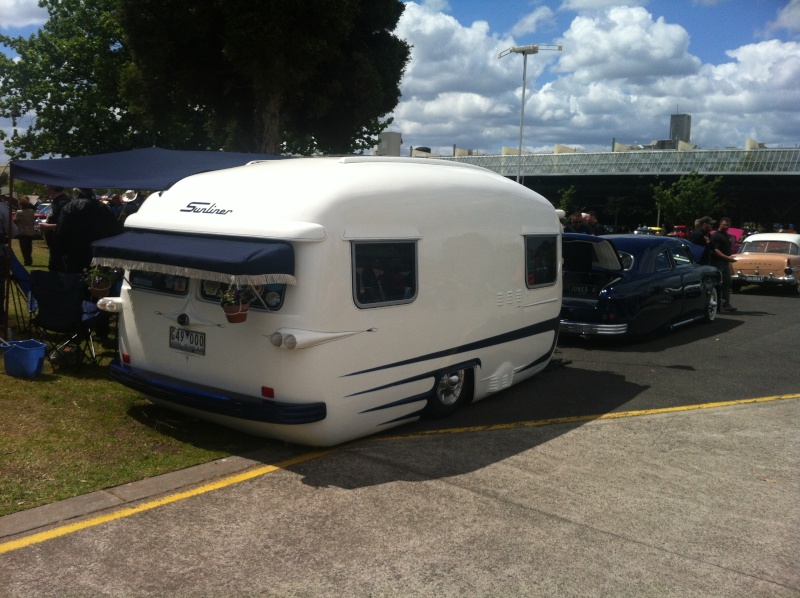 Last edited by DaveG on Thu Apr 18, 2013 1:13 pm; edited 1 time in total


***************************************************************************
Those that matter dont Judge, Those that Judge dont matter
No Chrome = No Class
Admin




Posts

: 1015


Join date

: 2012-02-24


Location

: Narre Warren



Thanks for the details of yesterday Dave, it looks like it was a great day. The story of the young fella was heart warming and your words were so true, the ability to share the love of our hobby with someone less fortunate makes you appreciate it even more.
Tony



Posts

: 89


Join date

: 2012-05-14


Location

: Australia



Oh Dave that story is so touching, The world needs more Steve's he must be a wonderfull person.
Thanks so much for sharing. Oh looks like it was a good day too.



Posts

: 51


Join date

: 2012-04-30



Thanks for the story & the photos.



Posts

: 135


Join date

: 2012-06-04


Location

: Perth



It's good to hear a good story in this world of difficult times.
Yes, that kid will have a great memory of the car show.
And the pictures look great - should of been there

Admin




Posts

: 604


Join date

: 2012-04-11


Location

: Boronia, Victoria



---
Permissions in this forum:
You
cannot
reply to topics in this forum