Well I dont think the weather could have been much worse than it started out this morning, Cold, Wet, Foggy. What a crap start to the day. I pulled out of my driveway with windscreen wipers working overtime to keep up with the down poor. as we headed to the meeting point at Scoresby it eased a little and by the time we reached Franks for Breakfast the rain had stopped but the sky was still black, after a beautifull Breakfast and plenty of Laughs we headed to the Meltdown, we arrived at the pub smack on nine thirty and began to realise Today was a day for only the fool hardy or heartiest of car owners, again the rain set in and the breeze was bitterley cold. regardless and ever optomistic we pushed on and set up the Gazebo ,Banner Flags Table Coffe & Tea urns and the variety of beautifull cakes that Carmen had baked up for Club Members. We watched as the Traders battled the elements setting up thier stalls and a slow trickle of cars made thier way in. at 11am there were more trader stands that cars present and we began to wonder if anyone else was going to turn up. Slowly the numbers grew and by midday the clouds had cleared the sun was breaking generating a steady stream of Classics Rods & Customs thru the gates. by 1pm a fully fledged car show had grown from nothing and cars were now lined up at the entrance and for those getting in parking was at a premium somewhere around 150 to 200 cars had filled the parking area and had the parking attendants made sure that the trader displays were on the grassed area and not taking up precious parking spaces many more cars could have squeezed in, It turned out to be a beautifull mid to late afternoon and the cars apart from needing a tubs were sparkling in the warm Melbourne sun.
Anyway enough rambling here's some pics.
Here's a small selection of the cars that attended.
Meeting at Franks Cafe in Scoresby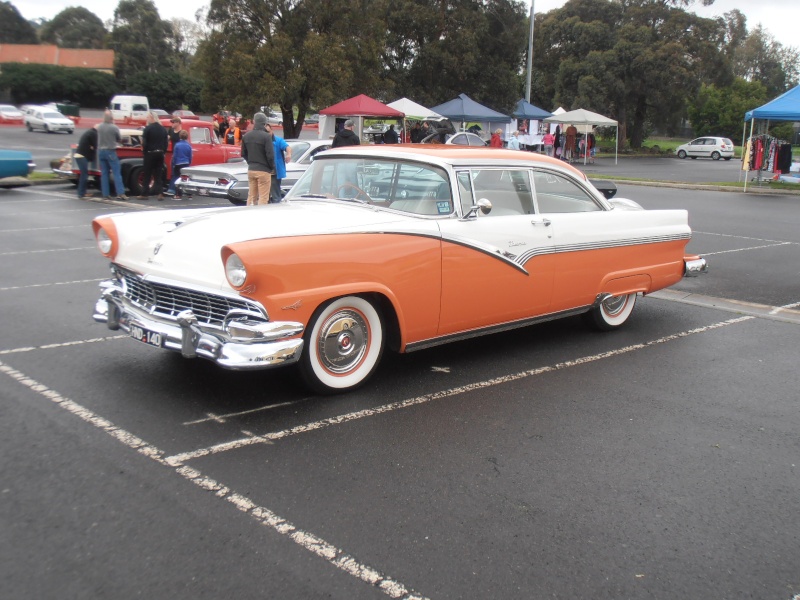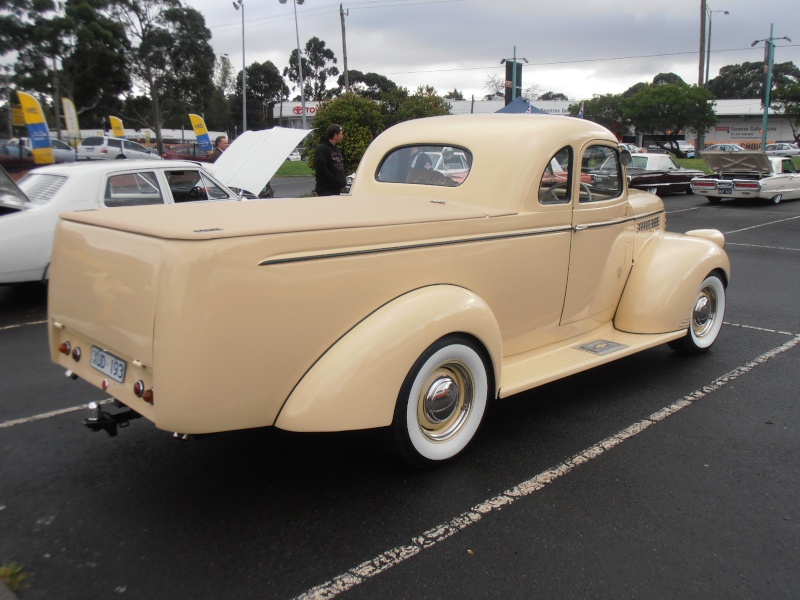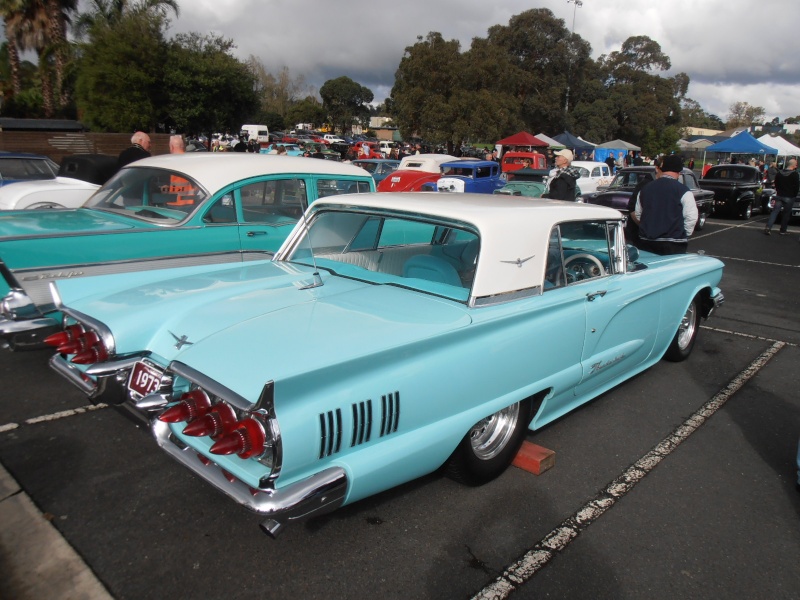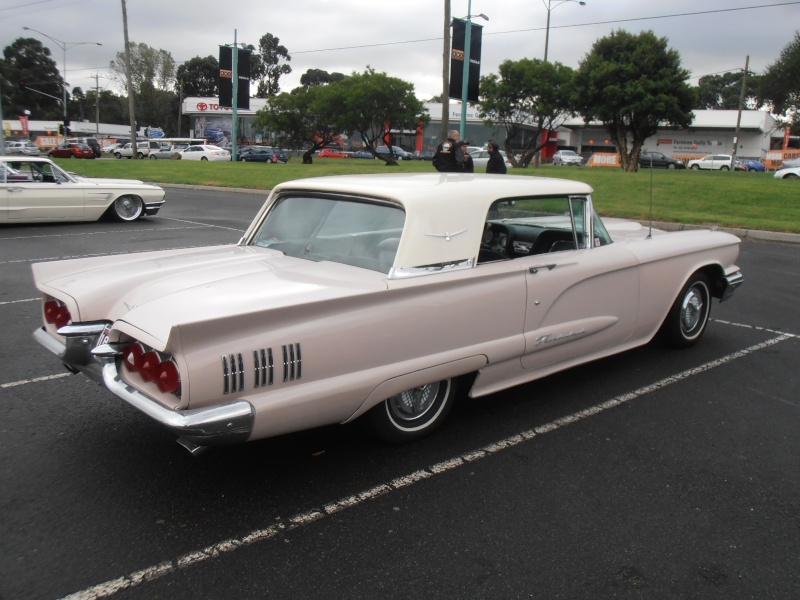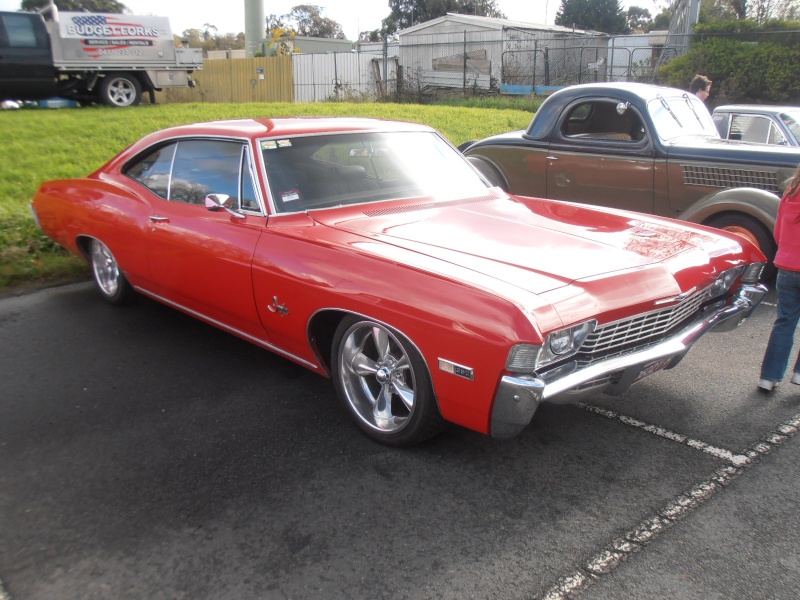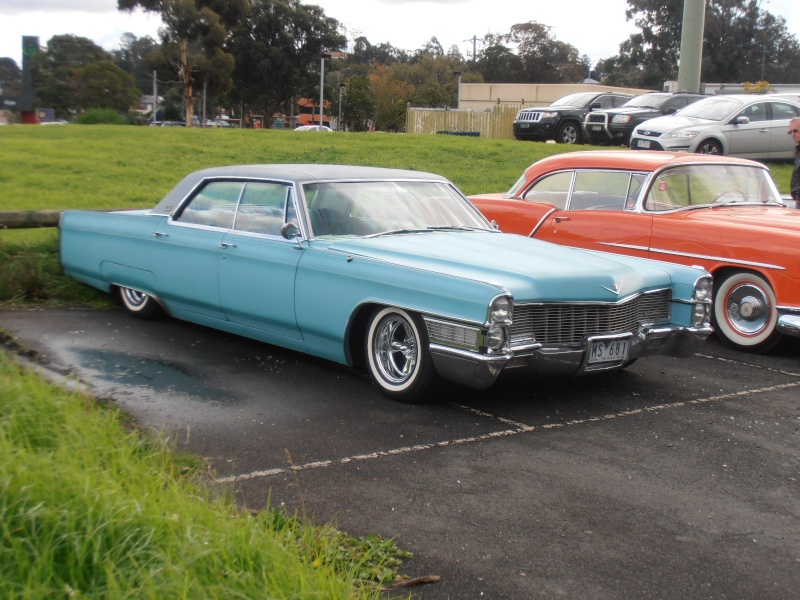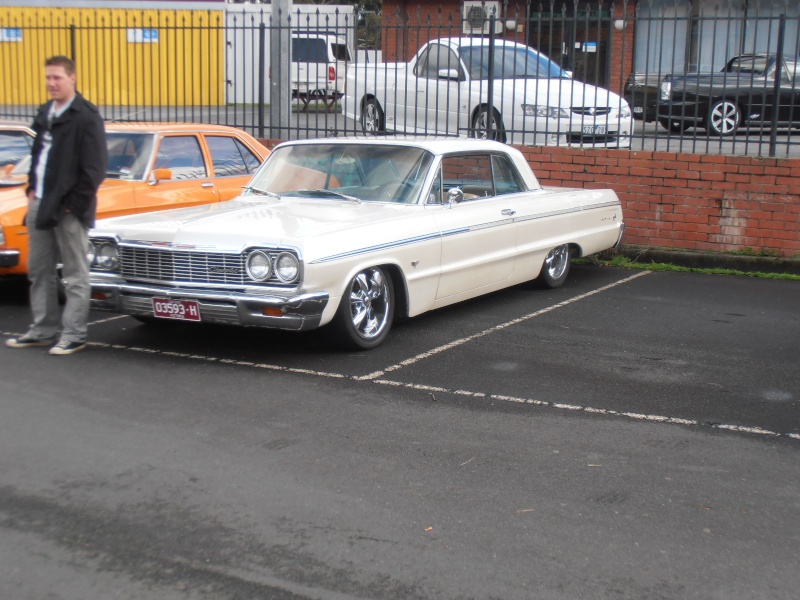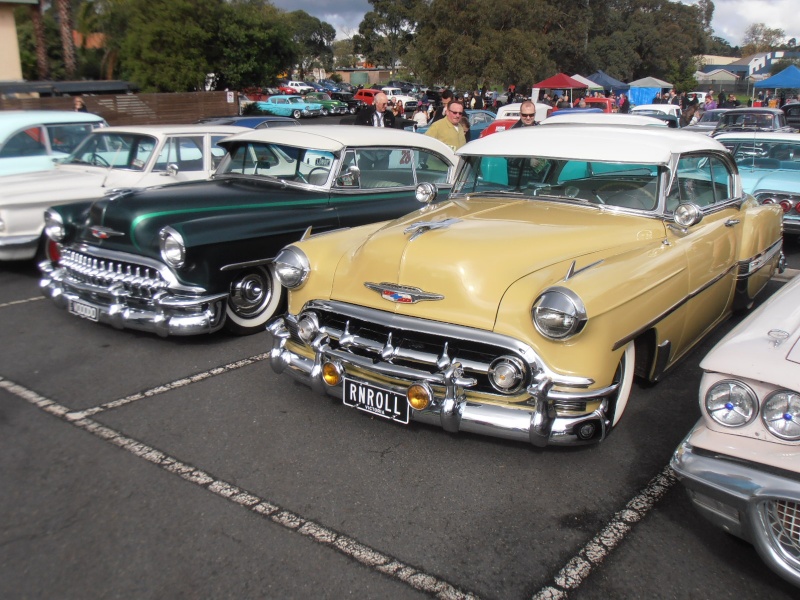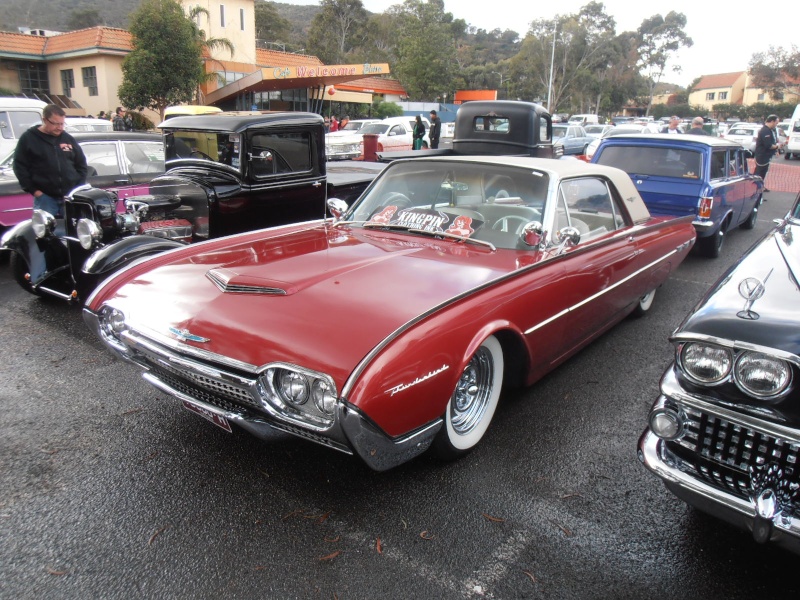 ***************************************************************************
Those that matter dont Judge, Those that Judge dont matter
No Chrome = No Class
Admin




Posts

: 1015


Join date

: 2012-02-24


Location

: Narre Warren



Hi Dave,
Seems we had better weather in Dublin, it was a beautiful sunny day top of 18 degrees !!
By the photos there was a good section of cars there, l haven't seen so many 'Squarebirds' in the one show

Good to see the breakfast was good at Franks ~ did you get to sample the '
Patisseries
' ???
Catch you all soon
Admin




Posts

: 604


Join date

: 2012-04-11


Location

: Boronia, Victoria



Hi Gio
Glad to hear all is going well, I think the weather in Antarctica would have been better than Yesterday Morning in Melbourne's east.

I just realised there was another Square bird thier Yesterday a red one same wheels as mine, You've seen it at other shows, IA yound rockabilly Chick owns it I thought i'd posted the pic. The flairbirds were almost outnumbered. the guy who bought GarH's 64 turned up later in the day as well. All in All a really good day.

Our club display attracted lots of people over chatting so It was great talking to so many different people on the day The Club shirts and jackets got lots of favourable comments in fact the organisers of this show were so impressed with the presentation of the club that He came over and made us (Jets Car Club) a pretty amazing offer I'll talk to you soon on that one, All in All a really good day.
Take care mate, see you in a couple of weeks.


***************************************************************************
Those that matter dont Judge, Those that Judge dont matter
No Chrome = No Class
Admin




Posts

: 1015


Join date

: 2012-02-24


Location

: Narre Warren



---
Permissions in this forum:
You
cannot
reply to topics in this forum