Great to see so many blokes out and about on Mother's Day, but we did miss Gio, yeah?
I reckon the first breakfast at the new venue shows promise of things to come and the potential for growth. Heck, Macca's coffee isn't to bad either.
Good to finally touch base in person Dave, although this image shows one of the problems with the venue, waaaaay too many poles.
But they can be avoided.
Great mix of cars and people, turned out.
Don't think I've ever seen so many Confederates members at the same event outside of club meetings.
Four door T'bird is not somethin' you see every day, unless you own it.
Now this, is what a hot rod model A should look like.
And if you wanna kick some Hemi ass, here's what you'll need.
Good fun morning, relaxed and laid back catching up with new and old friends.



Posts

: 236


Join date

: 2013-04-10



Well done Carps, great pics great report. Today really set us on a new path with the breakfast, the venue is a ripper for this sort of thing and the weather was even kind to us as Melbourne's warm spell continues.
Lots of cool cars this morning, Even a 2012 997 porsche not sure where he came from
Thanks to the OZRodders guys plenty of sweet street rods, and the Mustang Forum guys 3 very nice Mustangs. I counted 21 cars in total including the sweet little Creamy / Yellow coloured Roadster who turned up when only Carps, Dave (Dr Flathead) and myself were left,
Sue and Linda were driving in as i was driving out they were disappointed they didn't see all the cars who'd made the effort on Mothers Day. so they headed for Carribean gardens.
Well done to Platon, leino and Angelo for making the Trek from the other side of town Keilor and Niddrie. Hope the headache is better James, we did miss you this morning and of course Gio.
Well if that's a sign of what's to come in the future then the Old's Cool Breakfast is looking pretty good.
Here's some more pics.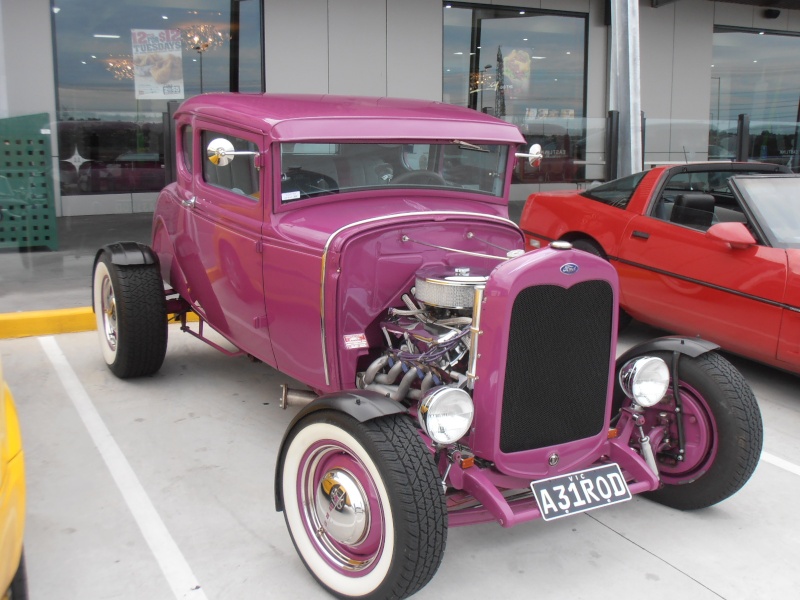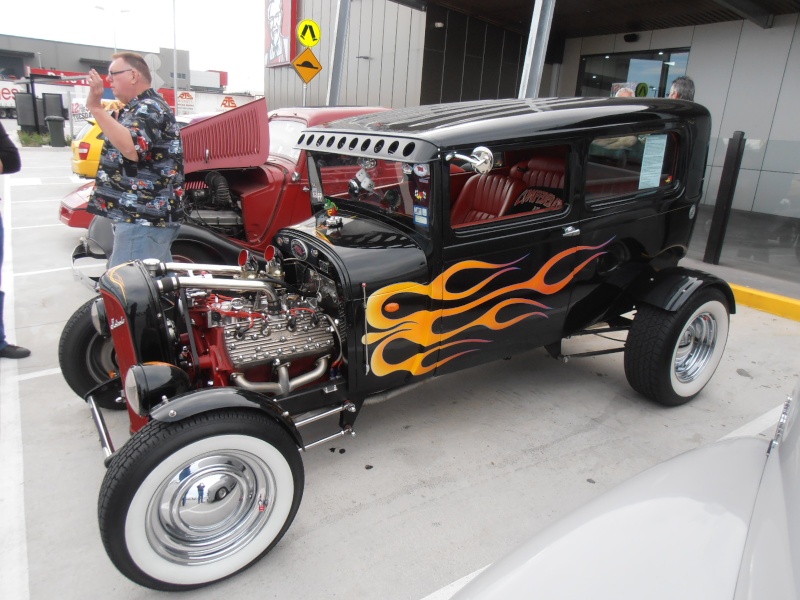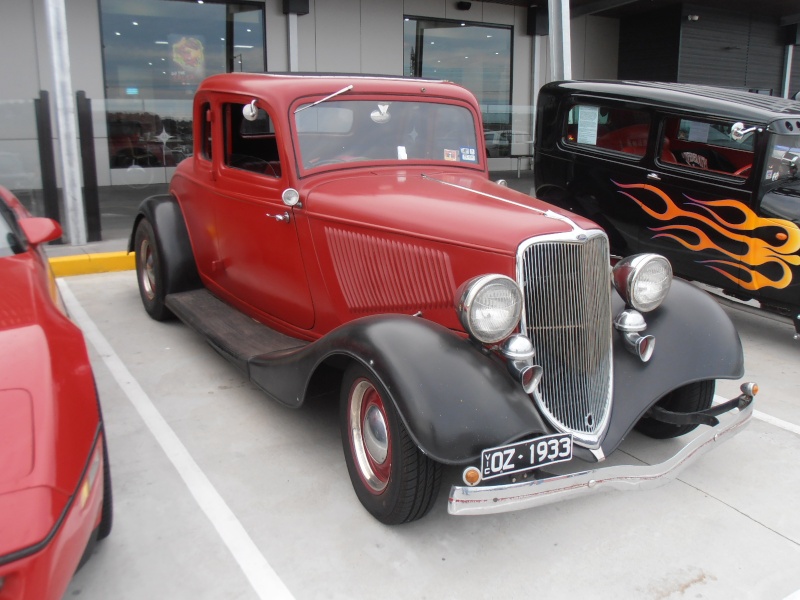 Real Sleeper this one Check out the Late model Fuel injected motor and it has a 4sp auto, Great Cruiser.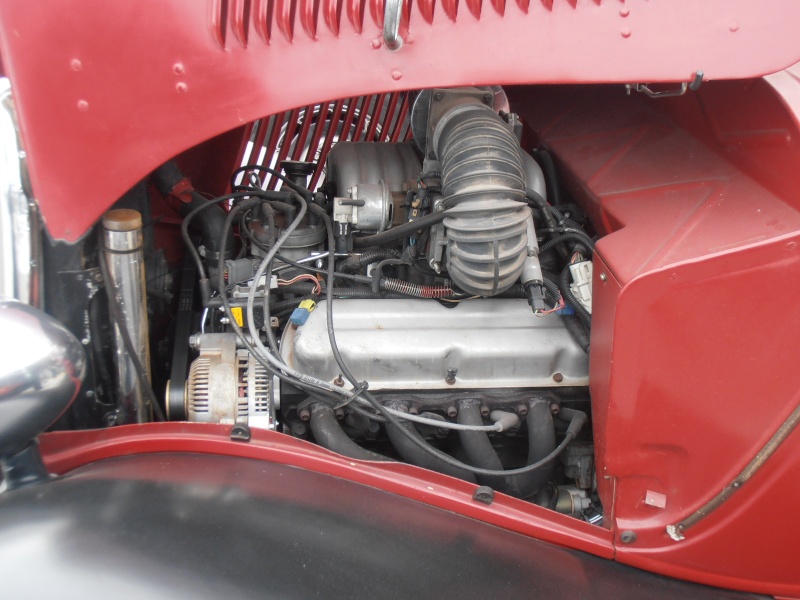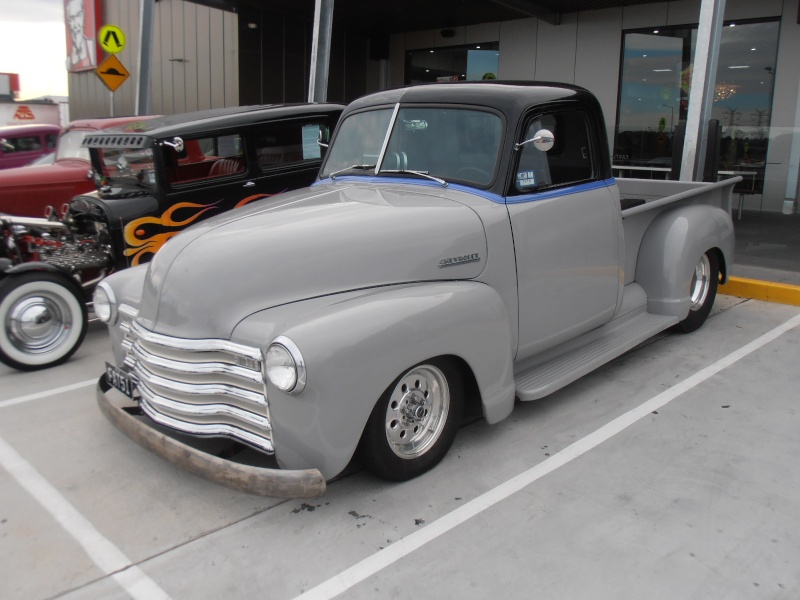 Check these out for Big Boots, LT1 Powered and it's For Sale.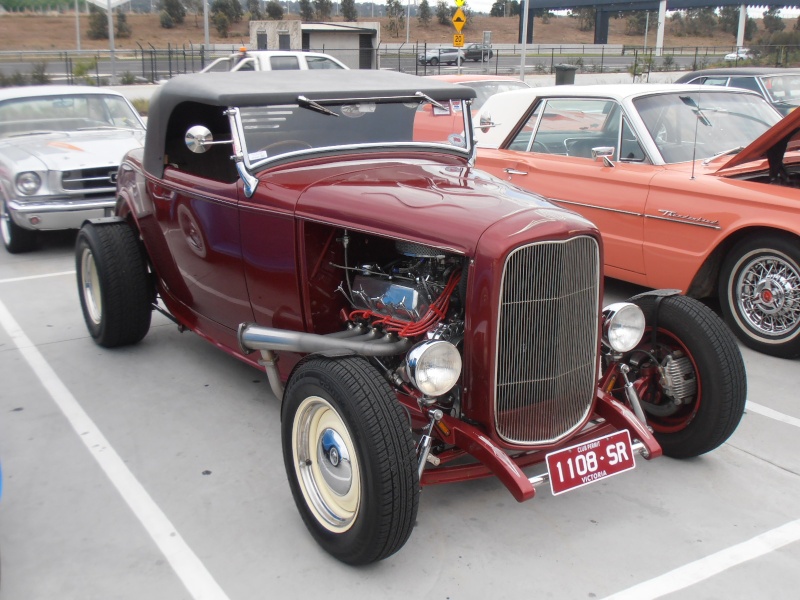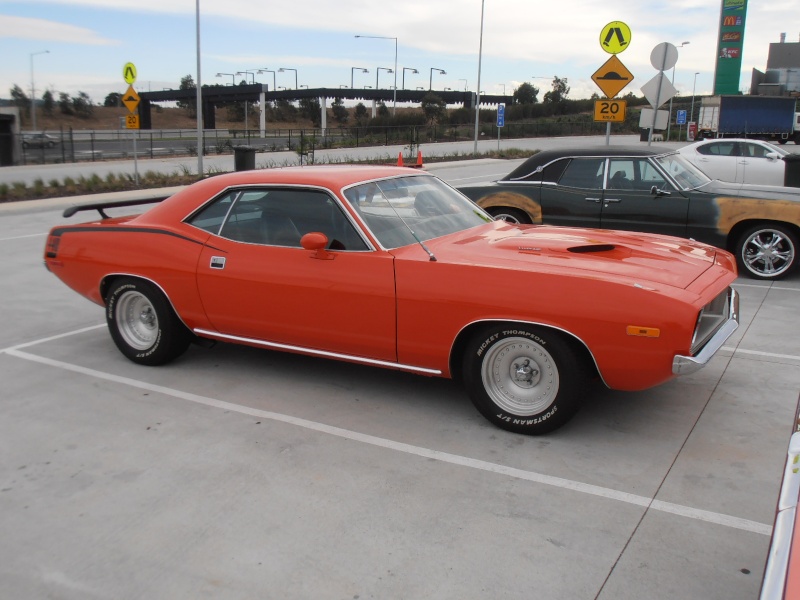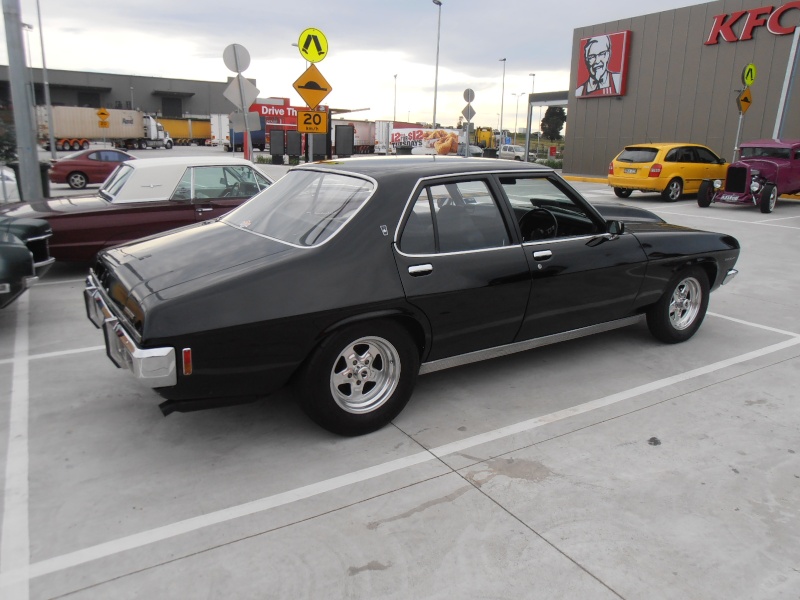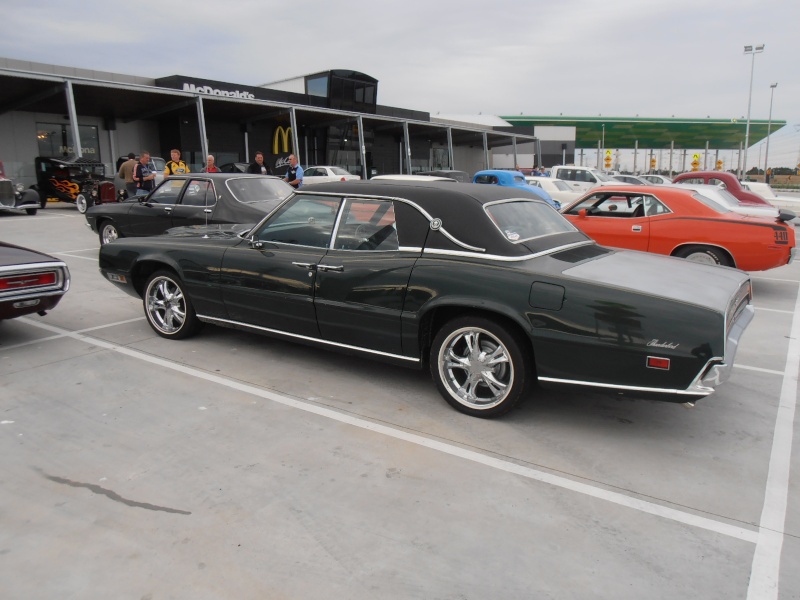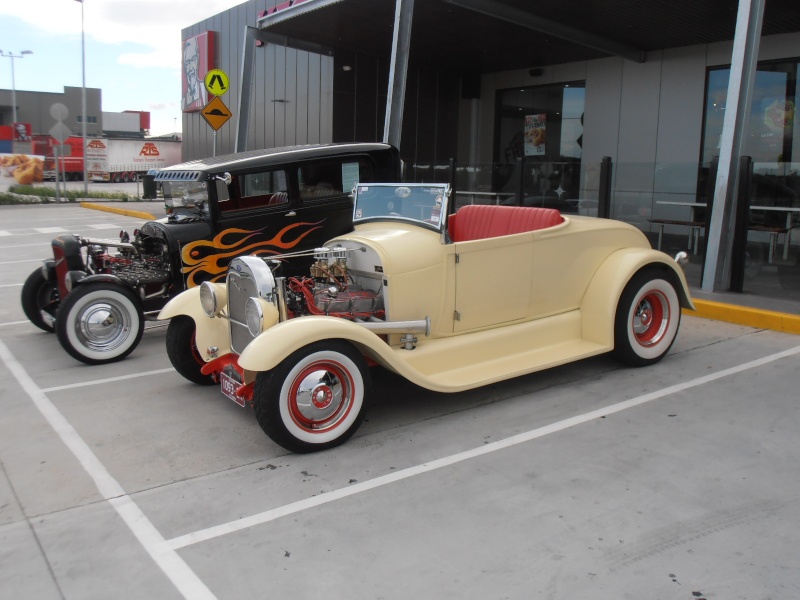 ***************************************************************************
Those that matter dont Judge, Those that Judge dont matter
No Chrome = No Class
What a terrific turnout Dave...and guys n' gals.
Annoyed that I missed today's brekky.
Only just got the car on the road after replacing the radiator and was looking forward to clocking up a few kms and to meet up with all of you.
Maccas Hot Cakes are always reliable.

Was up around 5am (poppin pills to be ready for a 7am drive) but couldn't get it together. Sorry I missed it and sorry I couldn't make the total number = 22.
Good job everyone. Very encouraging.
Impressive variety of cars. Must have been a lot fun for the public passing through as well.



Posts

: 176


Join date

: 2012-06-13


Age

: 58



Thanks for those pics guys. Good to see my old mate TS had his Mustang beast MYSADL there. This thing has serious mumbo!



Posts

: 14


Join date

: 2013-05-09


Location

: Longford, Gippsland



Hi johnno
Yeah that is a seriously nice Mustang, he just tapped the throttle a little when he was leaving and it started turning the rear tyres without too much fuss at all.


***************************************************************************
Those that matter dont Judge, Those that Judge dont matter
No Chrome = No Class
Hi all,

We docked in Belfast, Ireland a few hours ago and just got back from a tour of the city on the 'Hop on-Hop off' bus.

By the looks of the photos and comments there was a great attendance for this mornings 'Breakfast Gathering'.

Thanks for the kind words - l wish l was there also this morning - but it will have to be next month !!

Catch you all.
Admin




Posts

: 604


Join date

: 2012-04-11


Location

: Boronia, Victoria



dave that has to be one of the best pictures of your car



Posts

: 114


Join date

: 2012-03-18


Age

: 58


Location

: Altona Vic



Hi kev,
Yep it is a good one but I prefer when the sun is on the paint. I got 2 of the little swept back aerials for the rear quarters, a little bit more custom, I spent Saturday practicing my custom painting skills for doing the roof, happy with the results i think i've found the right colours. Gotta decide on a pattern now. The lace I've got is a little to frilly




***************************************************************************
Those that matter dont Judge, Those that Judge dont matter
No Chrome = No Class
Hi Guys
unfortunately we were too late to catch you guys at the Breakfast on Sunday, we saw Dave driving out as we were coming in so we pulled him over and he told us it was all done so we went to carribean gardens and then to Linda's Mum for lunch. Oh well never mind we'll get there one day, maybe next month. No sleeping in next month. Love the pics some really cool cars there.



Posts

: 51


Join date

: 2012-04-30



Great turn out, see you all soon.




Posts

: 5


Join date

: 2012-06-05


Location

: Melbourne



---
Permissions in this forum:
You
cannot
reply to topics in this forum