Firstly thanks to Bill for kicking this off, I'm sure you'll all agree this is one beautifull example of a 65 TBird.
Name:
Bill
Forum Name:
65Birdman
State:
South Australia
Tbird Year:
1965
Body Type:
Hard Top
Body Colour:
Wimbledon White (Re-Paint)
Interior Colour:
Red (Re-Trim)
Engine:
390ci
Transmission:
Auto Cruiseomatic
Standard Equipment:
Power Steer, Air, Elec Windows
Added Extras:
Fire Extinguisher
Purchased From:
Tasmania
Modifications:
lowered 1 1/2 inch
Wheels:
Standard
Work I've done on the car:
i have replaced both lower ball joints and outer tire rod ends .fitted right hand rear-view mirror replaced wiper washer switch fitted Australian headlights and the transmission has had a full rebuild
Future Plans:
just a few little things to fix up replace widow motor on passenger side and adjust the hinge side of the hood
What do you enjoy most about your Car:
Driving and going on Cruises, car shows and meeting new friends with the same interests in cars
What made you want a TBird
I first saw the car at a good friends daughters wedding down in Tasmania it was one of the wedding cars that was about 5 years ago, at the time i had a 66 mustang coupe and i sold that 18 months ago and was looking for another classic ford and was looking at car point in December last year and came across the Thunderbird and recognized it was the same car i saw in Tasmania so i contacted the owner, flew down and drove the car home and now the car has full south Australian rego with new personalized plates [TBIRD8].
Now have a look at this stunning vehicle. Thanks Bill for taking the Time.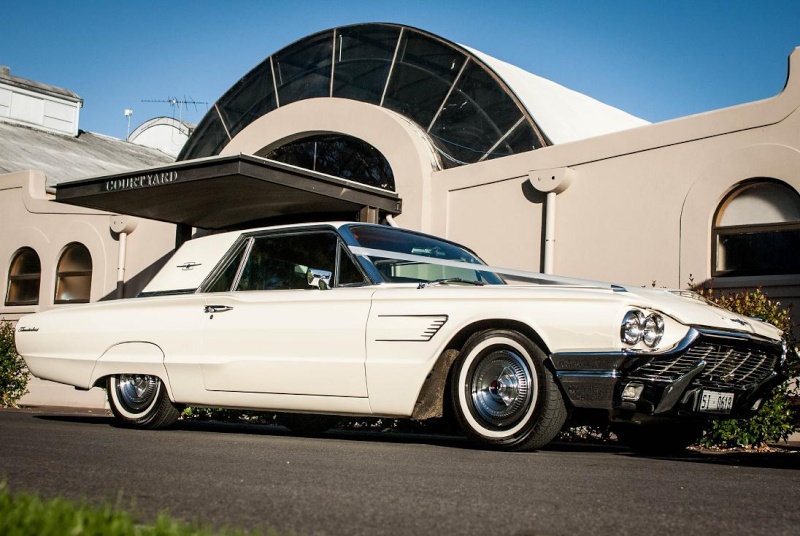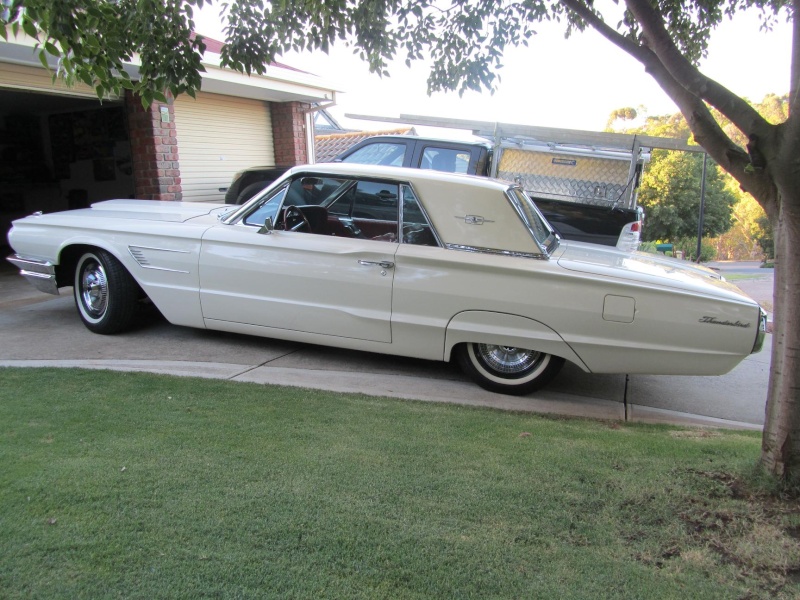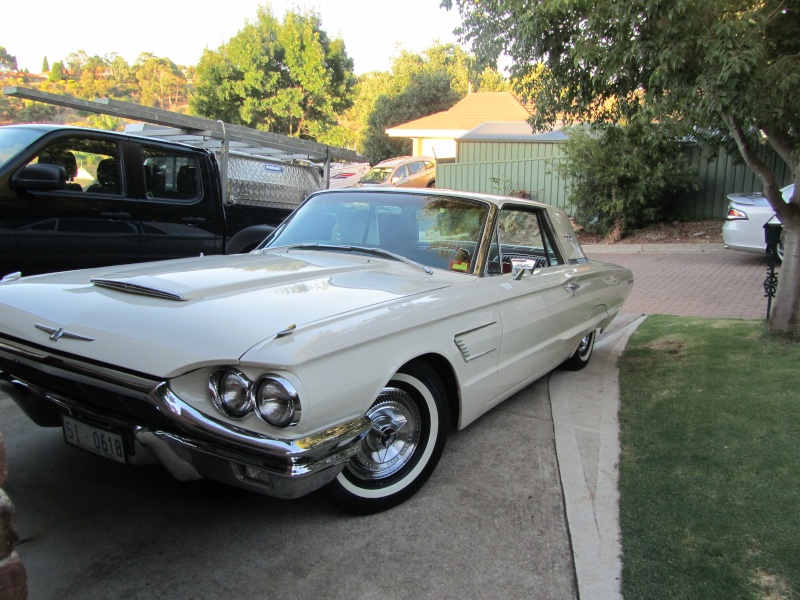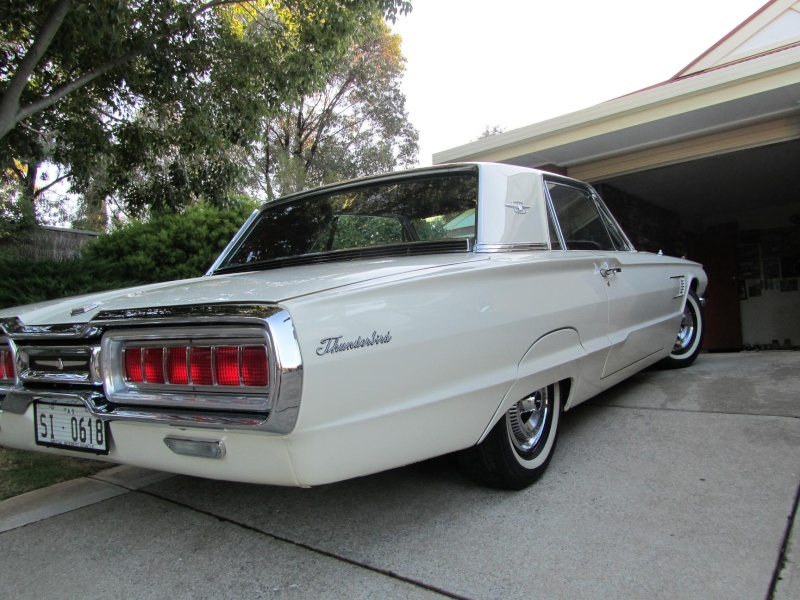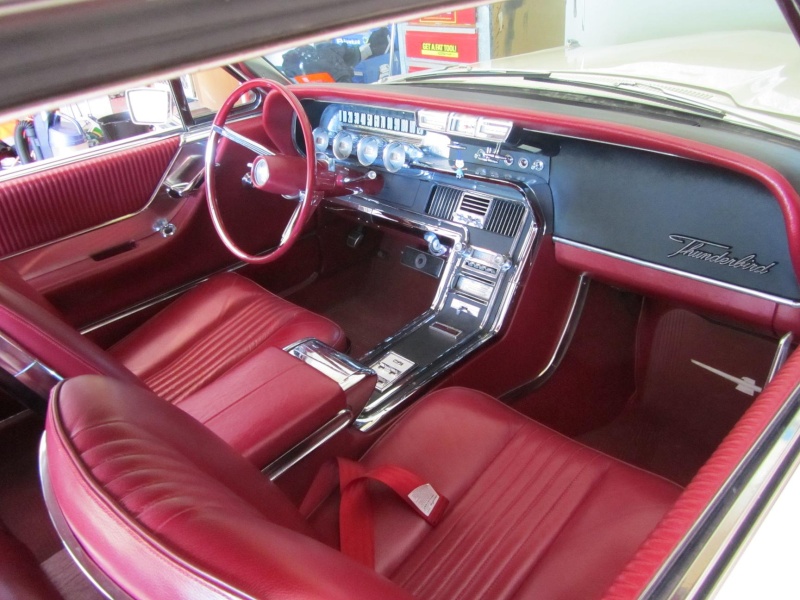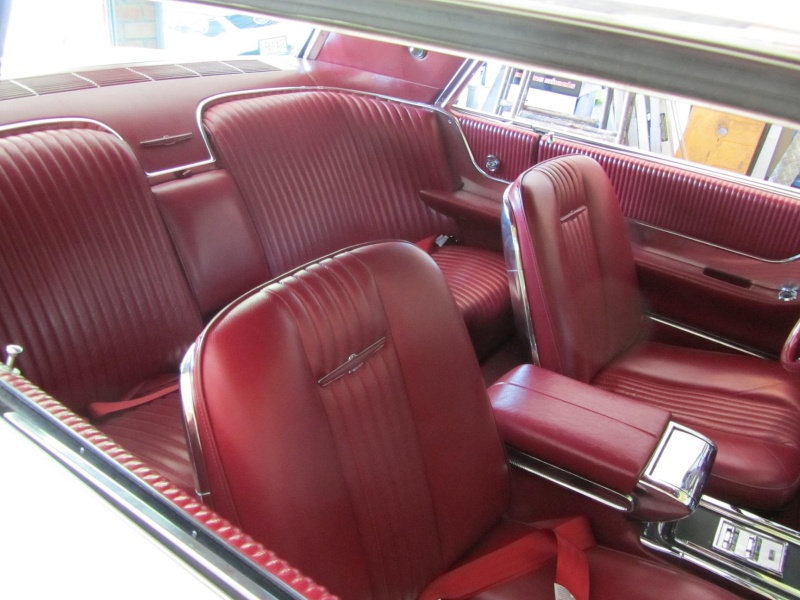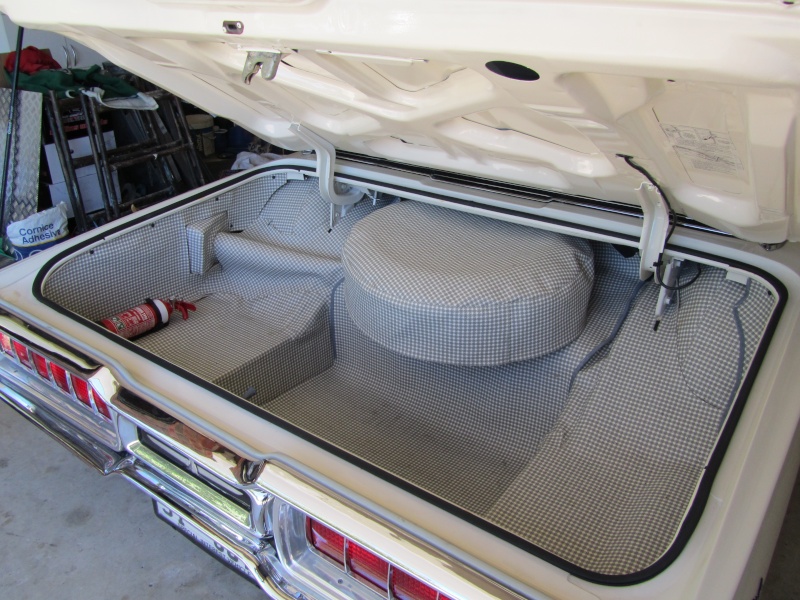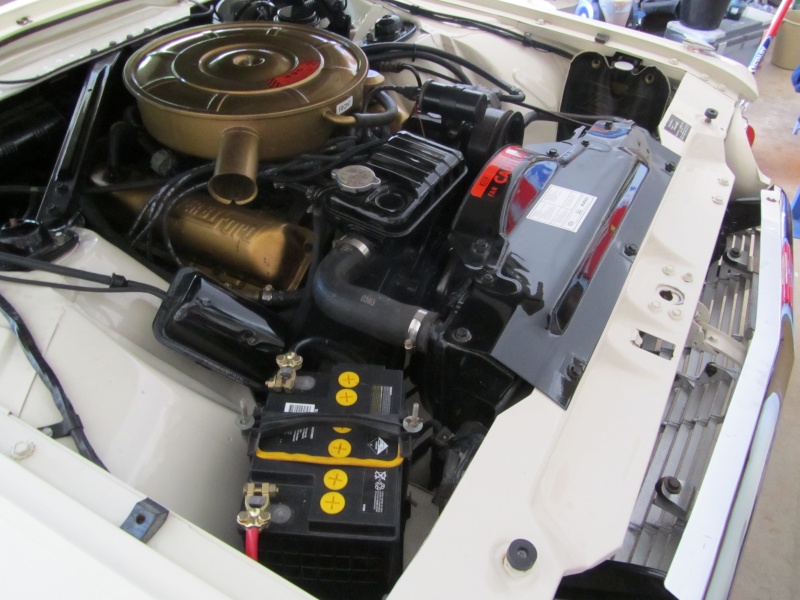 A truly beautifull Thunderbird, Thanks again Bill


***************************************************************************
Those that matter dont Judge, Those that Judge dont matter
No Chrome = No Class
Admin




Posts

: 1015


Join date

: 2012-02-24


Location

: Narre Warren



OH FARK!!!!!
That is beautifull. You've gotta be a proud man cruising in that beautiful car.
Shit that's nice. That car is no nice it almost converts me,
I might have to sell the Challenger and buy a TBird,
No couldn't do it.
Seriously beautiful car mate.



Posts

: 19


Join date

: 2012-03-20


Age

: 63


Location

: Greensborough



nothing wrong with a challenger. big fan of all the old mopar muscle




Posts

: 75


Join date

: 2012-04-24



She truly is lovely !!!
The Thunderbird look so elegant in WHITE.
Well done Bill.
It will be great to cruise with you guys when mine is done
Giovanni

Admin




Posts

: 604


Join date

: 2012-04-11


Location

: Boronia, Victoria



That looks fantastic -makes me want to trade the 62 in on a 65 -great colour combination !



Posts

: 44


Join date

: 2012-05-21


Location

: Sydney



Aussiebird, Wash your mouth out,
Bills car is sensational no doubt, But yours is also right up there,
Although these 2 cars are very different they are both beautifull cars.


***************************************************************************
Those that matter dont Judge, Those that Judge dont matter
No Chrome = No Class
Admin




Posts

: 1015


Join date

: 2012-02-24


Location

: Narre Warren



Good onya Bill. And guys, I can guarantee the car looks better in real life than in the pics as Bill lives just around the corner from me and we have been on a few cruises together.
Ozzy




Posts

: 7


Join date

: 2012-05-20


Location

: South Australia



---
Permissions in this forum:
You
cannot
reply to topics in this forum